ASET Hospital is a leading centre of cosmetic surgery and non-surgical cosmetic solutions, based in the North West of England. Our unique approach places the highest importance on the emotional wellbeing of our patients, alongside the delivery of clinical excellence. A friendly team: from our receptionists, to nurses, and consultant surgeons guarantee your happiness and comfort throughout. All our staff are highly qualified and the vast majority have NHS experience. They will be on hand to look after you around the clock. At ASET, we are not about resting on our laurels.
We are constantly researching and implementing the latest advances in innovation across both our procedures and our overall patient service. Our patients will always get the very best in cosmetic procedures and care.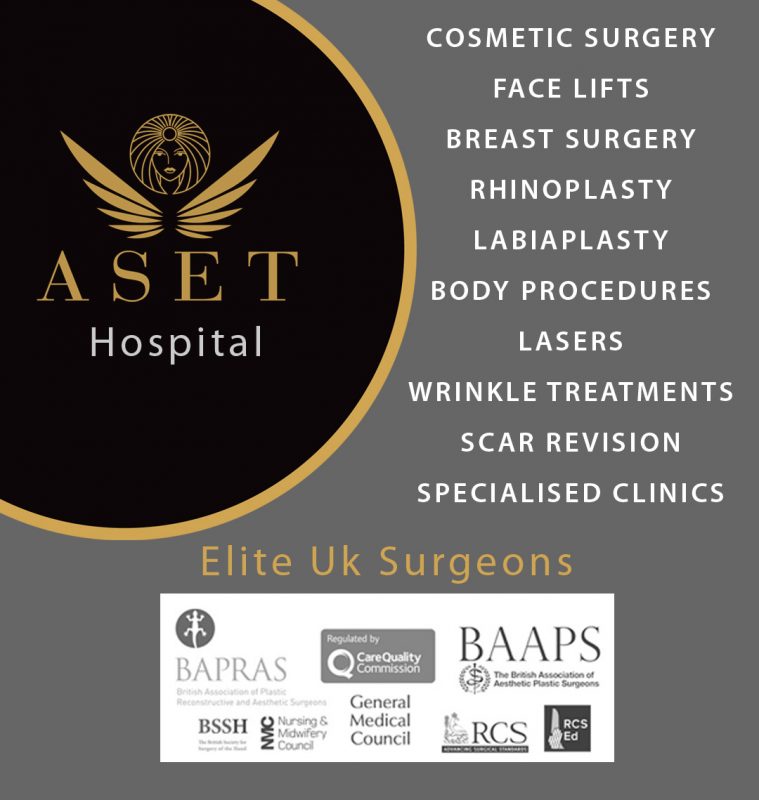 Procedures
Breast Augmentation
Safety and innovation in breast augmentation with 6th generation implants for tailored results
Breast Reconstruction
Innovative solutions in breast reconstruction using Motiva implants®
Ergonomic Breast Augmentation
Breast augmentation solutions using Ergonomix® – the world's first ergonomic implant, designed to look, feel, and move just like real breast tissue.

GlutealArmonic®
A harmonic shape designed for gluteal augmentation with GlutealArmonic®
Mastopexy
Get a full and youthful-looking breast with a Motiva® breast lift
Minimal Scar Breast Augmentation
In a Motiva MinimalScar® procedure, surgeons use tools and techniques to reduce incisions to nearly half the standard size.
MotivaHybrid® Breast Augmentation
MotivaHybrid® balances smaller Motiva Implants® with fat grafts purified for natural-looking results.