General hospital Analife, Zemun, Beograd
Analife - My Hospital! We are specialized medical center with a top team of experts in their fields.
AnaLife Hospital in a quiet part of Zemun!
Analife General Hospital is a specialized center for:
- expert 3D and 4D ultrasound examinations, diagnosis of fetal anomalies
- gynecology, diagnostics, HiCoSi, hysteroscopy
- in vitro fertilization (through the FUND), and privately
- aesthetic,
plastic and reconstructive surgery - the most modern operations
- general surgery - laser, THD, emerald hemorrhoid surgery,
- orthopedics - arthroscopic operations on the shoulders, elbows, knees
- physical therapy with CPM robots - state-of-the-art orthopedic rehabilitation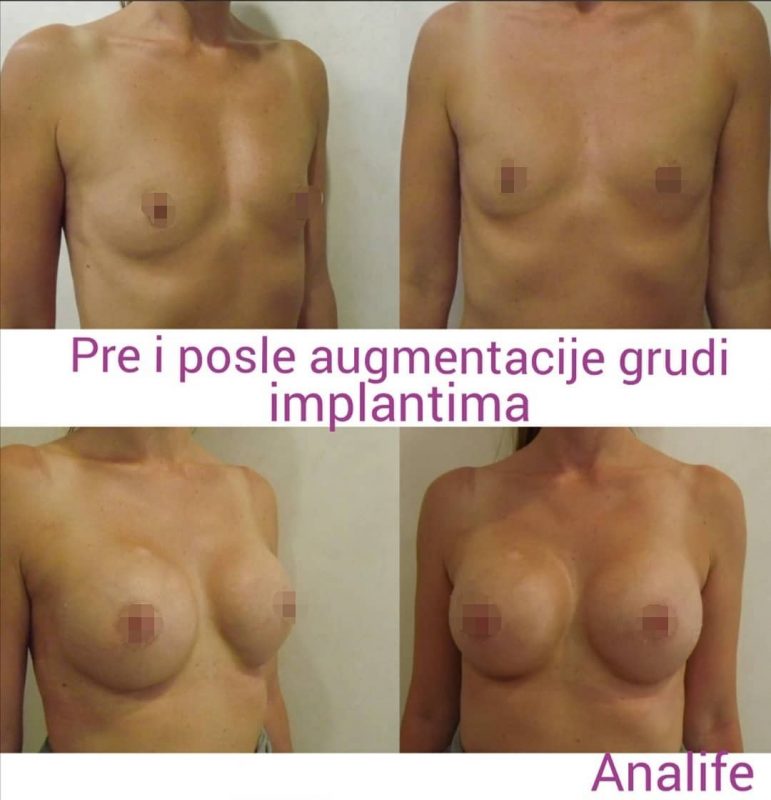 Procedures
Breast Augmentation
Safety and innovation in breast augmentation with 6th generation implants for tailored results
Breast Reconstruction
Innovative solutions in breast reconstruction using Motiva implants®
Ergonomic Breast Augmentation
Breast augmentation solutions using Ergonomix® – the world's first ergonomic implant, designed to look, feel, and move just like real breast tissue.

Mastopexy
Get a full and youthful-looking breast with a Motiva® breast lift
Minimal Scar Breast Augmentation
In a Motiva MinimalScar® procedure, surgeons use tools and techniques to reduce incisions to nearly half the standard size.