Er brystimplantater det rette valg for mig?
Det er en almindelig misforståelse, at brystimplantater udelukkende bruges til at genoprette brystets volumen, men det er kun delvist sandt. Hele sandheden er, at mange kvinder vælger at få brystimplantater af flere forskellige grunde.
Hvis du stadig overvejer, om du overhovedet ønsker at begynde dit eget brystforstørrelsesforløb, uanset hvad der motiverer dig, eller hvis du er i tvivl, om du overhovedet er "egnet" til sådan et indgreb, vil vi gerne oplyse dig om alle de muligheder, som findes.
Lad os tale om brystforstørrelse
For mange kvinder er deres bryster et symbol på femininitet, og deres brysters udseende er vigtigt for deres selvopfattelse. I nogle tilfælde har et negativt forhold til deres bryster forårsaget af alvorlig brystasymmetri, genetiske brystforstyrrelser, underudvikling eller tab af brystvolumen på grund af amning eller vægttab påvirket deres selvtillid negativt, hvilket påvirker deres daglige liv. Dette er grunden til, at mange kvinder vælger at få udført et brystforstørrelsesindgreb for at forbedre deres brysters udseende og udvikle et sundt forhold til deres egen krop.
Hvis noget af dette lyder bekendt for dig i din situation, kan det være, at en brystforstørrelse er en mulighed, som du kunne finde attraktiv. Og fordi vores primære formål hos Motiva® er kvinders helbred, har vi en bred portefølje af PRODUKTER og SERVICES, som dækker alle kvinders behov, uanset hvor de befinder sig på deres personlige rejse.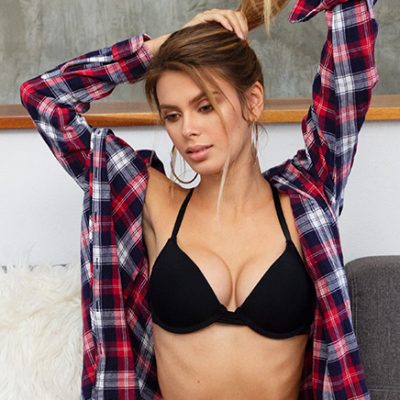 Rejsen mod en brystrekonstruktion
Rejsen mod en brystrekonstruktion er en historie om fightere, overlevere og overlevende, der har valgt brystkirurgi, for enten fuldstændigt (mastektomi) eller delvist at få fjernet brystvæv fra det ene eller begge bryster for at forbygge eller helbrede kræft. I visse tilfælde kan brystet også have brug for rekonstruktion efter kvæstelser eller anatomiske problemer. En rekonstruktion kan udføres samtidig med det indledende indgreb (omgående rekonstruktion) eller måneder eller endda år senere (forsinket rekonstruktion). Rekonstruktion af brystet kan udføres ved hjælp af brystimplantater alene, ved en vævsudvidelse efterfulgt af et brystimplantat, autologt fedt (kroppens eget væv) eller en kombination af alle disse muligheder. Mange kvinder, som får udført en mastektomi, fortæller om en følelse af "tab" og vælger derfor et brystrekonstruerende indgreb som en måde at komme tilbage på, for at føle sig "hel igen".
Hvis du har været eller på nuværende tidspunkt er i en sådan situation, kan du overveje at få udført en brystrekonstruktion. Du kan trygt vælge fra vores udvalg af implantater fra Motiva®.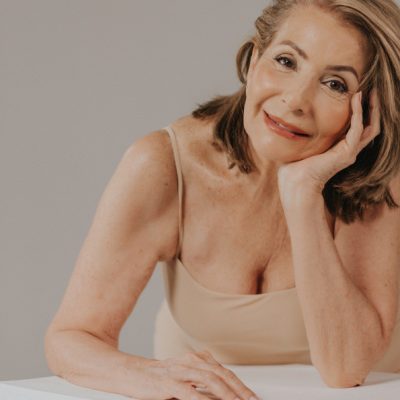 Anden runde (eller flere)
Som nævnt tidligere kan muligheden for at få udført et indgreb med brystimplantater være livsændrende og have stor positiv betydning for kvinder, heriblandt øget selvtillid, en følelse af helhed og en nyfunden kærlighed til deres kroppe. Dog skal kvinder i mange tilfælde have foretaget et yderligere indgreb (brystrevision) for at få fjernet eller udskiftet deres brystimplantater. Der er mange forskellige brystrevisioner, og kvinder vælger at få dem udført af mange forskellige årsager. I visse tilfælde har kvinder oplevet komplikationer med deres implantat, eller kirurgisk asymmetri kan kræve, at brystimplantatet rettes eller udskiftes. Andre kvinder vælger revisionsindgreb af æstetiske grunde, enten fordi de er utilfredse med størrelsen eller formen på deres brystimplantater på grund af det første valg af implantat, eller deres implantater kan være begyndt at hænge som følge af aldring, vægttab, graviditet eller tyngdekraften. Endelig er der et antal kvinder, som er klar over, at deres brystimplantater ikke vil kunne holde hele livet og derfor ønsker at udskifte deres gamle brystimplantater med nye, avancerede brystimplantater, der indsættes ved hjælp af innovative kirurgiske teknikker for at forbedre brysternes sikkerhedsmæssige og æstetiske profil.
Hvis du allerede har brystimplantater og ønsker at udskifte dem, kan du overveje at bruge Motiva® til din anden runde.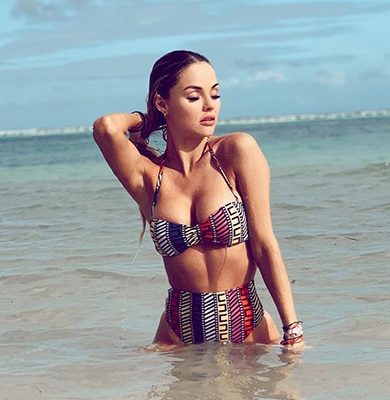 Du skal være klar over, at dit valg om at få foretaget et indgreb er netop det: dit valg. Sammen med din kirurg og dennes ekspertise kan du afgøre, hvilken mulighed er bedst for dig, afhængigt af din aktuelle situation, og hvilke resultater du ønsker.
Søg efter erfarne Motiva®kirurger i dit område, og filtrer dem efter den type indgreb, som du kunne være interesseret i! SE DET NU
* De angivne oplysninger er kun til informationsmæssige og uddannelsesmæssige formål. Indholdet heri kan ikke erstatte en konsultation hos en læge. Implantater fra Motiva® sælges ikke i USA, og de gennemgår på nuværende tidspunkt klinisk undersøgelse i henhold til reglerne fra den amerikanske fødevare- og lægemiddelmyndighed (FDA) om forskningsmedicinske produkter.
Tags
Share this entry