Hvordan få en meningsfull konsultasjon: 10 ting du bør ta opp under konsultasjonen
I mange år, ja tiår faktisk, har så mange kvinner som velger brystforstørrelse blitt holdt i mørket om merkene, størrelsene og risikoene … uten å være klar over at de ikke bare har rett til å få vite om alternativene, men også til å kunne velge selv. Spol litt frem til, ja, nå egentlig, til kvinnekampens og kroppspositivitetens foreløpige høydepunkt, der vi har muligheten til å utdanne oss, ha egne meninger og snakke om hva vi virkelig ønsker (ja, til og med brystforstørrelse!).
Hvis du har nådd det punktet der du har gjort deg seriøse tanker om brystimplantater, skal du være klar over at det er du som sitter på makten når avgjørelsen skal tas, ved hvert eneste steg på veien. Selv når du rådfører deg med en erfaren fagperson, kan du styre samtalen i den retningen du ønsker for å få ytterligere innsikt i og forståelse av hva du er i ferd med å begi deg ut på. Ikke vær sjenert eller redd for å ha for mange spørsmål. Du har rett til å bli informert!
Her er noen ting du kanskje ønsker å ta opp med kirurgen under konsultasjonen:
1. Overflatens sikkerhet
Kvinner som tar kontroll over brystforstørrelsene sine, er ikke den eneste positive endringen den seneste tiden … Implantatoverflater har også sett en utvikling i det siste tiåret med den nye generasjonen SmoothSilk® som er spesielt utformet med tanke på pasientens sikkerhet. Overflaten på neste generasjons SmoothSilk® utløser en annen reaksjon i kroppen enn tidligere overflater, som for eksempel tradisjonelt glatte (fra 60-tallet!) og teksturerte overflater (fra 80-tallet). Dette er et viktig tema å ta opp med kirurgen din. Bare gå rett på sak og spør om implantatsikkerhet og forskjellene mellom disse overflatene. Hvis samtalen raskt går i feil retning, insister på å gå tilbake til temaet og gjør det klart at det er viktig for deg.
2. Det riktige implantatet for deg
Formen: Visste du at det finnes forskjellige implantatformer? Enten du ønsker et ungdommelig utseende, for eksempel Motiva® Round, eller et naturlig utseende som Motiva Ergonomix®, kan du spørre kirurgen om hvilke implantatformer som er tilgjengelige og som passer til dine mål og din livsstil.
Størrelsen: I stedet for å være altfor fokusert på implantatstørrelsen, still spørsmål om det eksisterende volumet du har (det naturlige brystvevet du begynner med), kroppsmålene dine og bestem i fellesskap hvilket implantat som vil se forholdsmessig ut. Og husk! Kirurgen kan gi sine profesjonelle råd, men når alt kommer til alt er det du som skal leve med avgjørelsen.

3. Typer kirurgi
Kanskje du er interessert i å gjøre to ting på én gang med kroppsskulpturering og brystforstørrelse samtidig? I så fall kan du spørre om MotivaHybrid®, eller kanskje brystene dine har sett bedre dager og du ser nå etter et løft i tillegg til forstørrelse? Det finnes flere typer brystkirurgi. Spør om det kanskje finnes et alternativ du ikke engang har vurdert til nå.
4. Fremtidige planer
Tenker du kanskje på å få barn med det første? Eller er du midt oppe i en slankekur? Da bør du eventuelt vurdere å vente med brystforstørrelsen en stund, og i hvert fall snakke med kirurgen din om det. Alle endringer som kroppen din står overfor, kan påvirke brystene dine og det kirurgiske resultatet.
5. Risikoer og komplikasjoner
I likhet med alle andre kirurgiske inngrep er det alltid en risiko for komplikasjoner. Du har kanskje allerede hørt om noen av de vanligste risikoene ved brystforstørrelse (brudd, bunndannelse, implantatforskyvning, kapsulær kontraktur …), så det er viktig å ha en klar samtale med kirurgen din om disse og hvor sannsynlig det er at disse kan oppstå.
6. Forberedelse til operasjonen
Hvis du bestemmer deg for å gjennomføre operasjonen, bør du forsikre deg om at du forstår hva du skal og ikke skal gjøre i dagene før operasjonen. Finnes det enkelte matvarer du skal unngå? Bør jeg kjøpe reseptfrie medikamenter på forhånd? Be om en detaljert liste, og sørg for at du faktisk holder deg til den!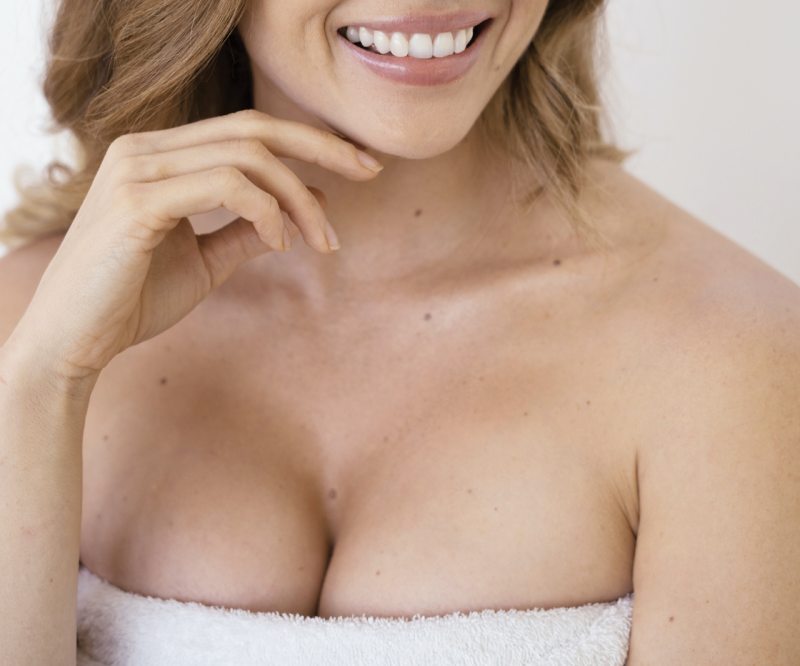 7. Restitusjon etter operasjon
Det finnes alltid én million spørsmål om denne fasen, så stå på og kjemp deg gjennom dem. Spør om hvor lenge du ikke kan gå på jobben, trene, kjøre bil og ha sex! Og om det er noe du kan gjøre for å påskynde prosessen, og hvor ofte du bør planlegge oppfølgingskontrollene. Det ville heller ikke skade å spørre etter muligheten for å etablere en åpen kommunikasjonskanal (tekstmeldinger, e-post?) for spørsmål du måtte ha fremover i tiden.
8. Arr
Det er i dag mulig å lage minimale innsnitt og samtidig sette inn implantatet uten å skade det, med knapt synlige arr og et veldig diskret resultat. Under operasjonen blir denne prosedyren kalt Motiva MinimalScar®. Du kan også spørre etter arrkremer du kan bruke og hva du kan forvente i løpet av helbredelsesprosessen.
9. Kontroll
Snakk med kirurgen din om Qid® teknologien, en unik funksjon som gjør at du kan kontrollere ektheten til implantatene og ta kontroll over dine egne data uten å være avhengig av tredjepart.
10. Utskiftning av implantatet
Sist, men ikke minst, husk at implantater ikke er livstidsprodukter, så du bør eventuelt spørre kirurgen hvor lenge du kan beholde de, og når du bør begynne å tenke på erstatningskirurgi. Du har god tid på deg, men det skader ikke å informere seg før det blir aktuelt.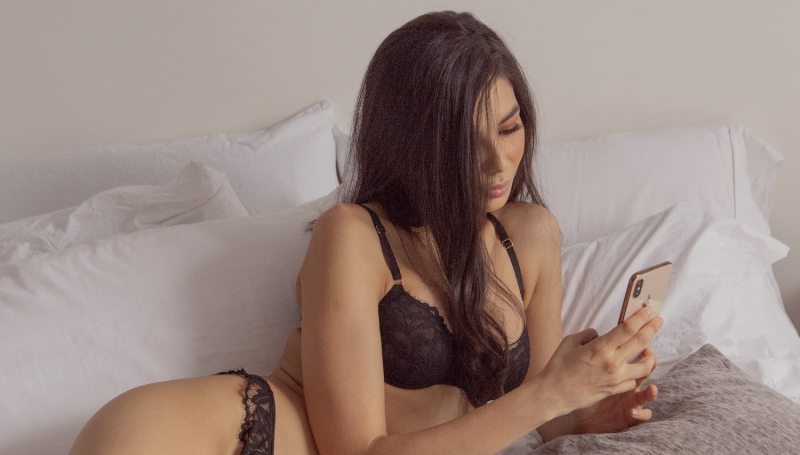 Du har kanskje allerede andre emner i tankene, og det er bra! Jo mer du spør og diskuterer, jo mer vil du være i stand til å ta smarte og informerte avgjørelser for deg selv. Så dra fram favorittnotisblokken din (eller notat-appen på telefonen din) og vær sjefen i prosessen rundt brystforstørrelsen din.
Leter du etter en Motiva® kirurg som kan svare på alle spørsmålene du har og som kan ta deg nærmere drømmeresultatene dine? Klikk her!
---
*Innholdet i dette dokumentet er bare beregnet til informasjon- og opplæringsformål og er ikke ment som medisinsk råd eller som erstatning for en konsultasjon med lege. Motiva Implants® er ennå ikke kommersielt tilgjengelige i USA og gjennomgår kliniske undersøkelser i henhold til forskriftene til Mat- og legemiddeltilsynet i USA (Food and Drug Administration – FDA) for utprøvning av medisinsk utstyr.
Tags
Share this entry