Environment
Vi respekterer planeten vår og alle dens beboere.
All our actions are driven by the respect we have for our planet and all its inhabitants. We believe that in order to be the best, we must work in harmony with nature. All our products and actions seek to positively impact not only women's health, but the environment as well..
Vi er karbonnøytrale
I mai 2019 ble vårt hovedkvarter og våre produksjonsanlegg sertifisert som karbonnøytrale. Vi oppnådde dette gjennom en kombinasjon av tiltak rettet mot å redusere vårt karbonfotavtrykk, som f.eks. bruk av et mer effektivt lyssystem i våre fasiliteter, solcellepanel og energilagringssystem for drift av våre virksomheter. Vi benytter isbanker og et spesielt luftkondisjoneringsanlegg.
Ved å implementere disse tiltakene, klarte vi å redusere vårt karbonfotavtrykk med omtrent 16,9 %, som er det samme som 244 enveis fly fra Paris til New York. I tillegg har vi kompensert for vårt utslipp ved å bidra til beskyttelsen av 6,8 hektar med skog i den nordlige delen av Costa Rica.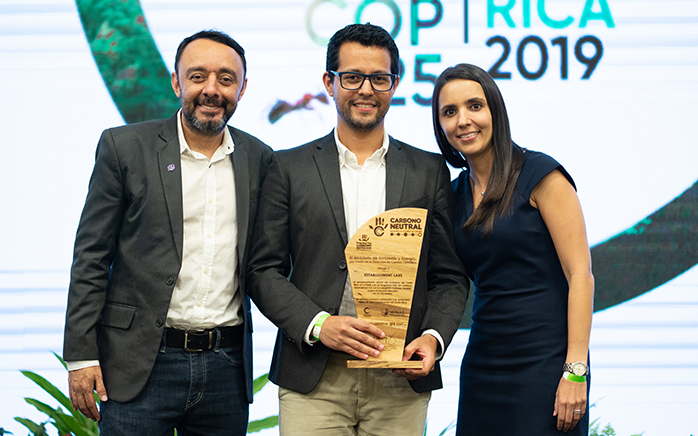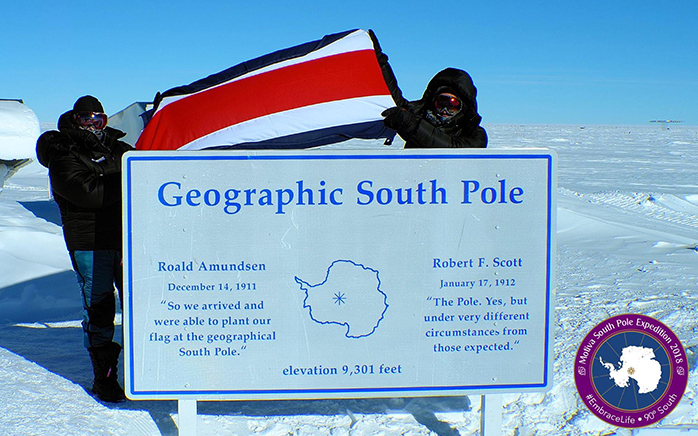 Embrace Life Expedition 2018 – Sydpolen
For å minnes vår 10 års reise og utforskning påbegynner vi en reise for å omfavne livet og inspirere andre til å gjøre det samme.
Noen ganger når du planlegger å gå nordover ender du opp med å oppdage sydpolen.
Å utforske grensene våre
På Establishment Labs startet vi vår egen reise til det ukjente. Vi gjorde noen spesielle valg for 10 år siden og de valgene har forandret industrien vår.
Vi startet en forskningsreise, en tid til å reflektere over hva vi må gjøre for å fortsette denne omvandlingen og å oppfylle vårt oppdrag om å gi kvinner god helse og velbefinnende de neste 10 årene.
Frivillig miljøarbeid
Som en del av miljømålene våre, ønsket vi å dele vårt engasjement for bærekraftig utvikling og miljø med våre ansatte. Derfor organiserte vi den 6. september et arrangement der 22 frivillige fra hovedkvarteret ble med på å rydde en strand for søppel.
Vi samlet inn 350 kg søppel fra Guacalillo Beach, som ligger i Puntarenas, Costa Rica, og aktiviteten ble utført sammen med Volunteers Association for Service in Protected Areas (ASVO) og de lokale myndighetene.
Våre strategiske allianser
I løpet av mange år har vi skapt strategiske allianser med stiftelsene Magical Trees og Las Pumas, ikke bare for å oppnå en positiv innvirkning Costa Ricas flora og fauna, men også for å vekke bevissthet blant våre interessenter om hvor viktig det er å beskytte skogene våre og dyrelivet omkring oss.
Vi har vedlikeholdt et godt forhold med begge organisasjoner, og vi støtter dem med periodiske donasjoner for å forlenge omfanget og virkningene av initiativene. Som et foretak, tror vi på å respektere planeten og alle dens beboere.
Denne troen på å beskytte miljøet stemmer overens med bedriftens verdier om å fremme kvinners helse og velbefinnende.
Women's Empowerment
We drive women's empowerment
To positively impact the world and feel truly empowered, we all need to live our lives to the fullest. This is why we encourage all women to seek the best version of themselves, whatever that may be to them. We want to inspire them to overcome their fears and live their passions daily.
Fremme kvinners myndighet
Vi tror ikke bare på kvinners helse, men også på deres generelle velbefinnende, og det er derfor vi skaper rom for å fremme dette målet. Beauty Boss-øktene våre ble opprettet for å bygge et fellesskap av kvinner som støtter hverandre i å oppfylle sine faglige og personlige mål.
Vi gjennomførte de første Beauty Boss-øktene ved våre medisinske og kommersielle arrangementer, og i fjor utvidet vi dette initiativet til våre egne kvinnelige ansatte. Bare de to siste årene har vi arrangert mer enn 10 internasjonale Beauty Boss-økter over hele verden.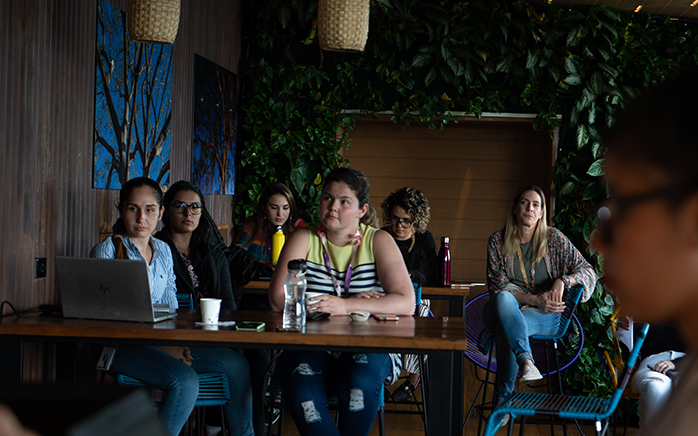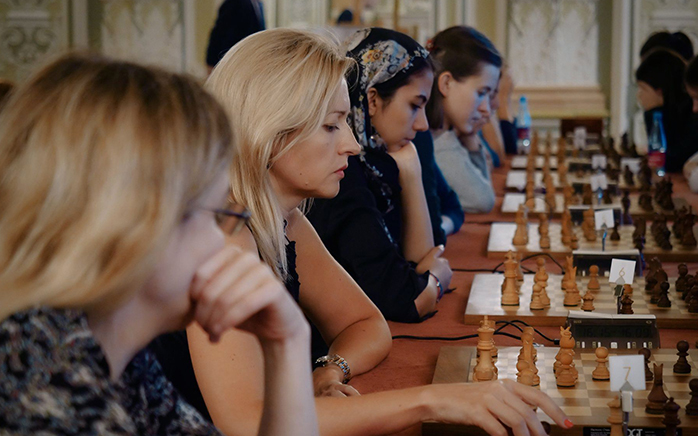 Motiva®-Sjakkturnering
Hvert år møter vi noen av verdens beste sjakkspiller i den flotte byen Saint Petersburg for å holde en turnering som viser intellektuelle ferdigheter, formidabel strategi, psykisk og fysisk styrke – og dessuten går det veldig fort.
Første stopp på reisen fant sted i St. Petersburg, Russland, med en sjakkturnering bare for kvinner. Hendelsen fant sted på det ikoniske Yusopov Palace på lørdag, den 10. Juni, 2017, og ble vertet av Olga Styazhkina (WGM) sammen med hennes unge datter, Anna Styazhkina (WIM).
Med en profesjonell oppstilling av de beste kvinnelige sjakkspillerne i hurtigsjakk fra det internasjonale sjakkforbundet (FIDE) avholdt vi den tredje utgaven av #MotivaCheckmate Tournament.
Motiva Imagine Ladies Polo Cup 2017
I august 2017 hadde vi æren av å sponse den 3 dager lange, unike begivenheten: den årlige Ladies Polo Cup, som hyller den største kvinnelige polospilleren gjennom tidene, Sunny Hale.
Sunny Hale (1968-2017)
I 2017 gjorde Ladies Polo Cup en hyllest til Sunset «Sunny» Hale, den første kvinnelige Polo Spiller i Amerika og den første kvinne i historien til å vinne US Open Polo Championships. Hun døde i Februar det samme året, i en alder av 48 på grunn av komplikasjoner fra brystkreft.
Vi kan ikke forestille oss en bedre kvinne til å representere kvinneturneringen og den sanne betydningen av Embrace Life. Det kunne ikke finnes noen bedre anledning enn å sponse denne hendelsen for å hylle en av verdens beste kvinnelige polospillere!
Ved å initiere Women's Championship Tournament, vil vi minnes Sunny Hale i årene fremover som den som hjalp til med å sprenge grenser for kvinner som ønsket å leve livet med lidenskap. Hennes mor, Sue Sally Hale, spilte også polo på 50-tallet, men måtte kle seg ut som en mann for å gjøre det.
«Følg drømmene dine og ha dem alltid i sikte. Gjør det! Du er her for én grunn og frøet som er blitt plantet inni deg er din største gave. Det er det som gjør deg unik og vil være din guide. Det er opp til deg å finne drømmen og leve den. Gjør det, stå for den og nyt reisen.» – Sunny Hale.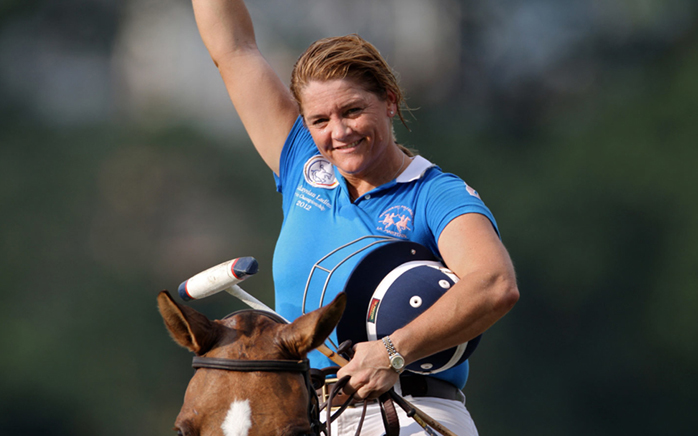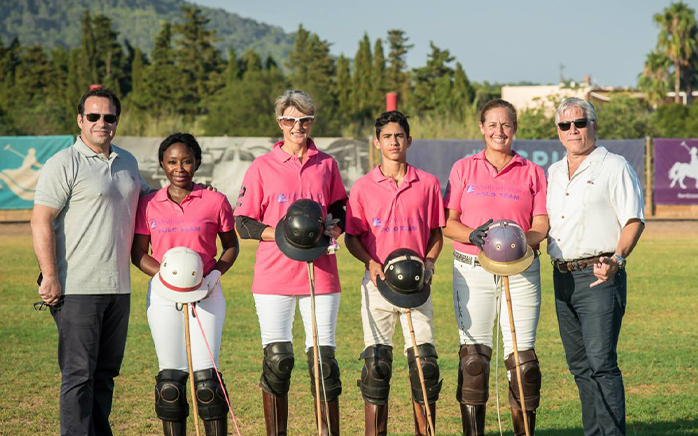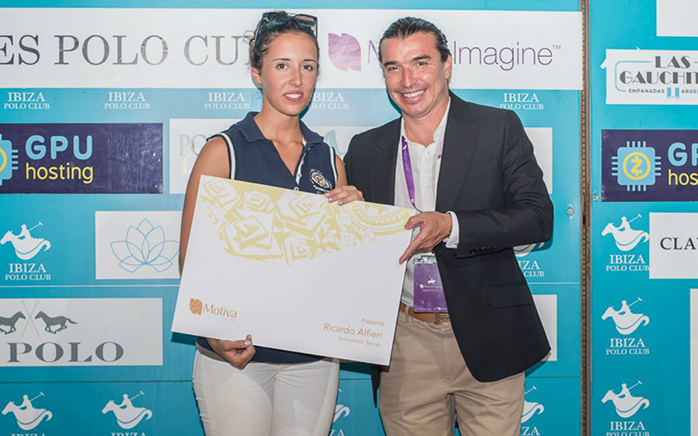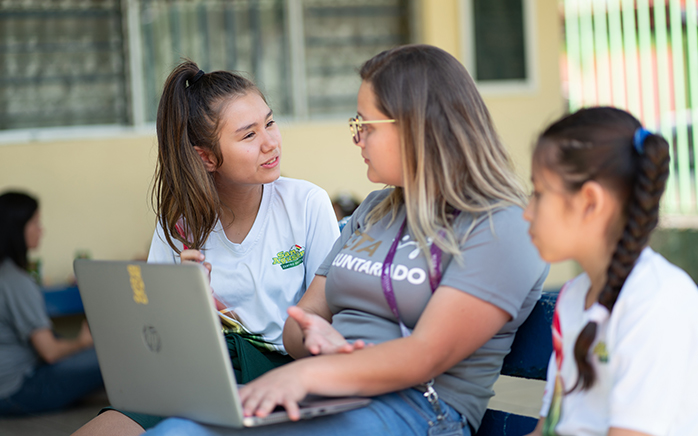 Vi støtter jenter i STEM
Vi er et foretak som fokuserer på kvinners helse og som kjemper for deres selvstendighet. Vi tror på fremtidige generasjoner og på å dele vårt mål med dem for å fremme en bedre fremtid for alle.
Av denne grunn, og i samarbeid med Inspiring Girls Foundation, holdt vi et veldedighetsarrangement i februar 2019 for å fremme STEM-karrierer blant jenter. Ni kvinner deltok i arrangementet som positive forbilder og tilbrakte dagen med 23 jenter.
Women's Health & Well-Being
We are a women's health company
We believe in women's health and their well-being. We want all women to enjoy life and find their personal balance between body and mind. This is our purpose. We are constantly looking for new ways to use our purpose to empower all women, so we collectively be the best versions of ourselves and push the world forward.
Tacle Breast Cancer Rugby Cup 2018
Vi støtter Den internasjonale dagen mot brystkreft og feirer samarbeidet mellom Motiva Implants®, Costa Rica Rugby Federation og Anna Gabriela Ross Foundation for å skape bevissthet og fremme forebyggende tiltak mot denne sykdommen, og å prøve å gi flere og flere kvinner til tilgang til kontroller, diagnoser, samt raske og effektive behandlinger.
Som et klart bevis på at kvinners helse og sikkerhet står i sentrum for Motiva Implants®, presenterte vår administrerende direktør og grunnlegger, Juan José Chacón-Quirós, en donasjon på 10 millioner colones til Anna Gabriela Ross Foundation på vegne av familien Establishment Labs.
Stiftelsen Dra. Anna Gabriela Ross er en frivillig ideell organisasjon, dedikert til en integrert forbedring av kreftsituasjonen i Costa Rica.
Stiftelsen leder en samarbeidsprosess for å skape kunnskap som styrker sivile foreninger, lokalsamfunn, familier og enkeltpersoner som fremmer solidaritetstiltak mot kreft.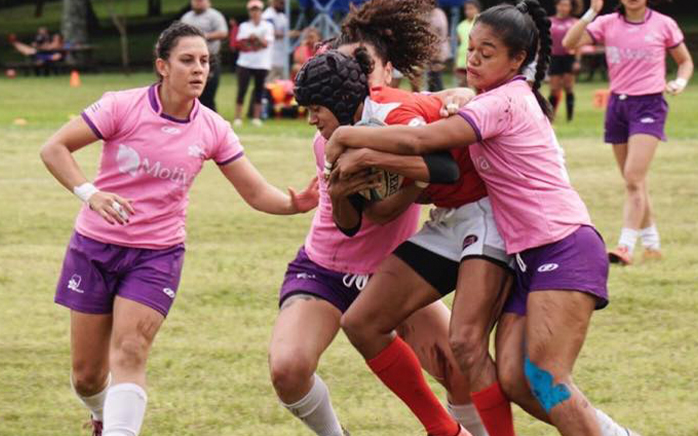 Initiativ for brystkreft og brystrekonstruksjon
Alle brystkrefthistorier er forskjellige, og vi står ved hver kvinne for å fortelle henne at hennes historie er viktig for oss – enten det dreier seg om forebygging, påvisning, bekjempelse, overlevelse eller bare det å gå videre i livet. Vi er deres samarbeidspartnere.
Hånd i hånd med overlevende av brystkreft organiserte vi aktiviteter som treplanting ved hovedkvarteret vårt, som et symbol på å minnes og feire tilveksten og utviklingen som følger med i kampen i motgangstider.
Vi har også engasjert oss i kommunikasjons- og sosiale mediekampanjer for å fremme nyttige helsetips og selvundersøkelse av bryst for å forebygge og tidlig oppdage brystkreft, samt organisert informative diskusjoner og brystscreenings for våre ansatte.
I oktober 2019 iverksatte vi et brystrekonstruksjonsinitiativ for å støtte 35 kvinner i Brasil som hadde overlevd brystkreft og trengte rekonstruktiv kirurgi. For å gi disse kvinnene tilgang til den omsorgen de trengte, jobbet vi sammen med kirurger og donerte alle nødvendige brystimplantater.
Vi er veldig stolte av å være med på tiltak som tar sikte på å bedre kvinners trivsel og helse. Dette er essensen av våre produkter og løsninger, og vårt oppdrag.