De ulike typene brystkirurgi
Det finnes mange forskjellige typer brystkirurgi, men for å gjøre ting litt mindre overveldende og litt klarere, tar vi her en nærmere titt på noen av typene og hva de betyr. Før vi går videre vil vi bare avklare at det å gjennomgå brystkirurgi ikke nødvendigvis betyr at årsakene for den bare er overfladiske eller forfengelige, så la oss kaste den stereotypien rett ut av vinduet.
Flott, da kan vi gå videre.
Som vi nevnte, finnes det forskjellige typer brystkirurgi. De spesifikke typene som vi skal fordype her, er: brystforstørrelse, mastopeksi og brystrekonstruksjon.
Brystforstørrelse (forstørrende mammoplastikk)
Som navnet indikerer, fokuserer denne kategorien på å forstørre størrelsen på brystene. Dette kan vanligvis gjøres med fettoverføring, brystimplantater eller til og med begge deler. Innenfor denne kategorien finnes det flere typer operasjoner:
Primær forstørrelse: Dette henviser til førstegangs brystforstørrelseskirurgi med brystimplantater (et hei til alle Motiva®-nykommere!)

Sekundær forstørrelse (revisjonskirurgi): Dette betyr at pasienten allerede har brystimplantater og ønsker å erstatte dem (mange kvinner velger revisjonskirurgi for å endre størrelse, form, merke, for å korrigere en komplikasjon eller bare som et sikkerhetstiltak).

Operasjoner designet av Motiva®: For å øke opplevelsen av forstørrelsen og for å skreddersy den, har vi gått sammen med spesialister innen plastisk kirurgi for å utvikle eksklusive, moderne operasjoner for kvinner som ønsker vakre og individuelt tilpassede brystresultater.

Motiva MinimalScar®: Dette er en helt unik Motiva®-prosedyre, som utføres med de tre nøkkelelementene – vår LED-sårhake, en innsettingshylse og Ergonomix® implantater – for å sette inn implantatene gjennom innsnitt som bare er halvparten så store som ved en tradisjonell forstørrelse, noe som gir vakre, knapt synlige arr.
MotivaHybrid®: Husker du at vi nevnte: «fettoverføring, brystimplantater eller til og med begge deler»? Her er det vi mente med «begge deler». Med MotivaHybrid® fjernes, filtreres og brukes fett fra andre deler av kroppen til å fylle og forme brystene dine, og sammen med mindre Motiva Implants® gir det et harmonisk og naturlig resultat.
Det er viktig å merke seg at noen av disse operasjonene kan kombineres, avhengig av situasjonen og det overordnede målet. Nevn disse implantatene for kirurgen din for å finne ut av hva som kan være aktuelt for deg.
Mastopeksi og mastopeksi forstørrelse
Denne operasjonen er vanligvis kjent som et brystløft, og består i å flytte brystvorten høyere opp og fjerne overflødig hud, og som vanligvis utføres for å motvirke hengende bryst. Denne fremgangsmåten faller ikke i seg selv inn under kategorien forstørrelse. Det er imidlertid vanlig for kvinner å kombinere den med brystimplantater for å oppnå det ungdommelige, frekke utseendet de hadde som mål, noe som kalles mastopeksi-forstørrelse.
Brystrekonstruksjon
Denne kategorien gjelder for kirurgi som fokuserer på å omforme brystene etter tap av vev eller skade som følge av kreft, profylaktisk mastektomi eller en alvorlig brystanomali som ikke gjør at brystet kan utvikle seg ordentlig. I likhet med brystforstørrelse, deler også brystrekonstruksjon seg inn i primære og sekundære (revisjons-) operasjoner, noe som henviser til om pasienten allerede har gjennomgått en operasjon tidligere eller ikke. I tillegg til disse finnes det et par typer rekonstruksjon:
Rekonstruksjon ved bruk av implantater: Ganske enkelt blir det ved denne operasjonen benyttet brystimplantater til å rekonstruere brystene. Noen ganger blir denne prosedyren delt opp i faser, der det brukes en vevsekspander for å gjøre brystkassen gradvis klar for plassen det nye implantatet skal settes inn i.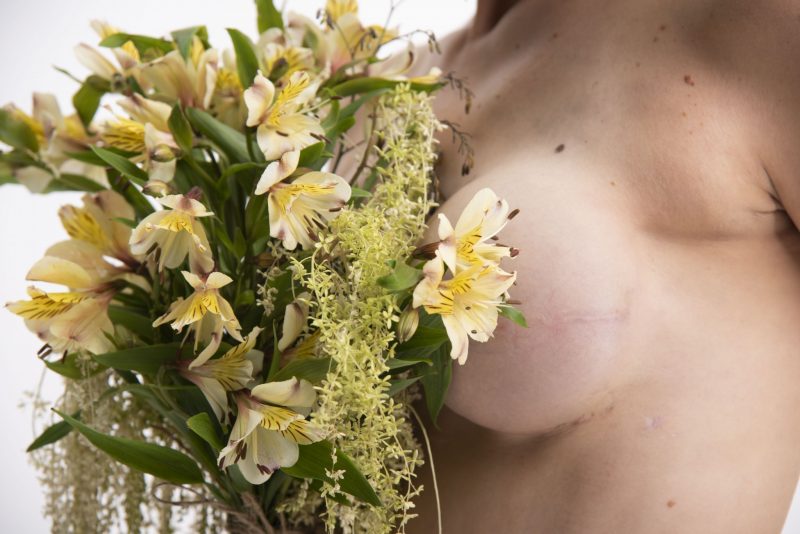 Autolog (klaff-)rekonstruksjon: Dette betyr at vev fra en annen del av kroppen overføres til brystet for å forme brystet/brystene. Noen ganger inkluderer denne prosedyren også bruk av brystimplantater.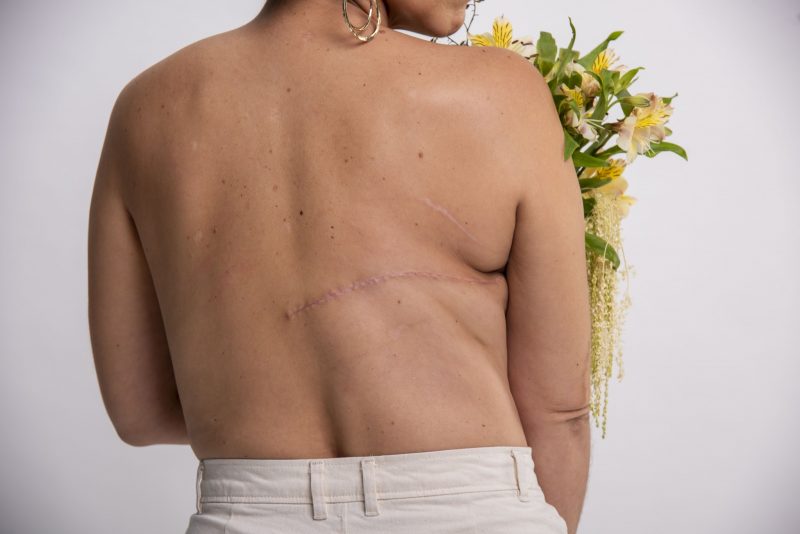 Hvis du er nysgjerrig på om du er en god kandidat, bør du be om en time til konsultasjon hos en plastikkirurg for å få bedre oversikt over din personlige situasjon. Ta kontakt med en kirurg i dag via vårt Motiva® klinikk-lokaliseringsverktøy.
---
*Innholdet i dette dokumentet er bare beregnet til informasjon- og opplæringsformål, og er ikke ment som medisinsk råd eller som erstatning for en konsultasjon med lege. Motiva Implants® er ennå ikke kommersielt tilgjengelige i USA og gjennomgår kliniske undersøkelser i henhold til forskriftene til Mat- og legemiddeltilsynet i USA (Food and Drug Administration – FDA) for utprøvning av medisinsk utstyr.
Tags
Share this entry