Styring af samtalen: 10 ting, du kan tage op ved konsultationen
I mange år, årtier faktisk, har kvinder, der har valgt at få foretaget en brystforstørrende operation, været holdt hen i mørke, hvad angår processen, brands, størrelser, risici … uden helt at forstå, at de ikke alene har ret til at kende deres valgmuligheder, men også til frit at vælge. Hvis vi så lige spoler frem til vore dages kvinderettigheder og kropspositivitet er vi endelig ved at være der, hvor vi forstår, at vi kan uddanne os selv, danne vores egne meninger og tale højt om, hvad vi virkelig ønsker os (og ja, det gælder også brystforstørrelser!).
Hvis du er nået til det punkt, hvor du seriøst overvejer at få brystimplantater, skal du vide, at beslutningen er helt og holdent din, hele vejen igennem. Selv når du konsulterer en erfaren kirurg, kan du styre samtalen i den retning, du ønsker, for at få bedre indsigt og en bedre forståelse af, hvad du er på vej til at begive dig ud i. Hold dig endelig ikke tilbage for at stille en masse spørgsmål. Du har ret til at vide det!
Her er en række ting, du måske kan have lyst til at spørge din kirurg om under konsultationen:
1. Overfladesikkerhed
Kvinders myndighed over deres brystforstørrelser er ikke den eneste ændring i retning af det bedre, som vi har set på det seneste … Implantaternes overflade har også gennemgået en revolutionerende udvikling i løbet af det seneste årti med den nye generation af SmoothSilk®, som er specialdesignet med patientens sikkerhed i tankerne. Næste generationsoverflade SmoothSilk® giver en anden reaktion i kroppen i forhold til tidligere overflader som traditionelle glatte (fra 60'erne!) og teksturerede overflader (fra 80'erne). Det er et vigtigt emne at drøfte med kirurgen – du kan uden problemer spørge om implantatsikkerhed og forskellene imellem de forskellige overflader. Hvis samtalen hurtigt løber af sporet, skal du sørge for at vende tilbage til udgangspunktet og slå fast, at det er vigtigt for dig
2. Det rigtige implantat til dig
Formen: Vidste du, at implantater findes i forskellige former? Hvad enten du er ude efter et ungdommeligt look, som Motiva® Round, eller et naturligt look som Motiva Ergonomix®, kan du spørge kirurgen, hvilke implantatformer der er tilgængelige, hvis de skal matche dine mål og din livsstil.
Størrelsen: I stedet for kun at fokusere på størrelsen af implantaterne bør du også stille spørgsmål vedrørende din eksisterende fylde (det naturlige brystvæv, du starter ud med) og dine kropsmål, så I sammen kan beslutte, hvilke implantater der passer til dine dimensioner. Og husk! Kirurgen kan give dig professionel rådgivning, men det er dig, der træffer den endelige beslutning.

3. Typer af indgreb
Måske er du interesseret i at slå to fluer med ét smæk med en kombination af kropsformning og brystforstørrelse, og i så fald kan du spørge om MotivaHybrid®, eller måske har dine bryster set bedre dage og har nu brug for et løft kombineret med en forskønnelse. Der finde flere forskellige typer af brystoperationer. Spørg, om der måske findes en mulighed, du ikke engang har overvejet endnu.
4. Fremtidsplaner
Overvejer du eventuelt at få børn i den nærmeste fremtid? Eller er du midt i et vægttab? Det kan være, du skal overveje at udskyde din BF i et stykke tid, og du skal helt sikkert diskutere det med kirurgen. Alle ændringer, som din krop udsættes for, kan påvirke dine bryster og udfaldet af operationen.
5. Risici og komplikationer
Som ved alle andre former for kirurgi er der altid risiko for komplikationer. Måske har du allerede hørt om nogle af de mere almindelige risici ved brystforstørrende operationer (bristning, lavthængende bryster, forskydning af implantaterne, kapseldannelse …), så det er vigtigt, at du har en åben og tydelig samtale med kirurgen om disse komplikationer, og hvor sandsynlige de er.
6. Forberedelse på operationen
Hvis du beslutter dig for at gennemføre operationen, skal du sikre dig, at du har forstået, hvad du bør gøre og ikke bør gøre i dagene op til. Er der bestemte madvarer, jeg skal undgå? Bør jeg købe håndkøbsmedicin på forhånd? Bed om en detaljeret liste, og sørg for at følge den!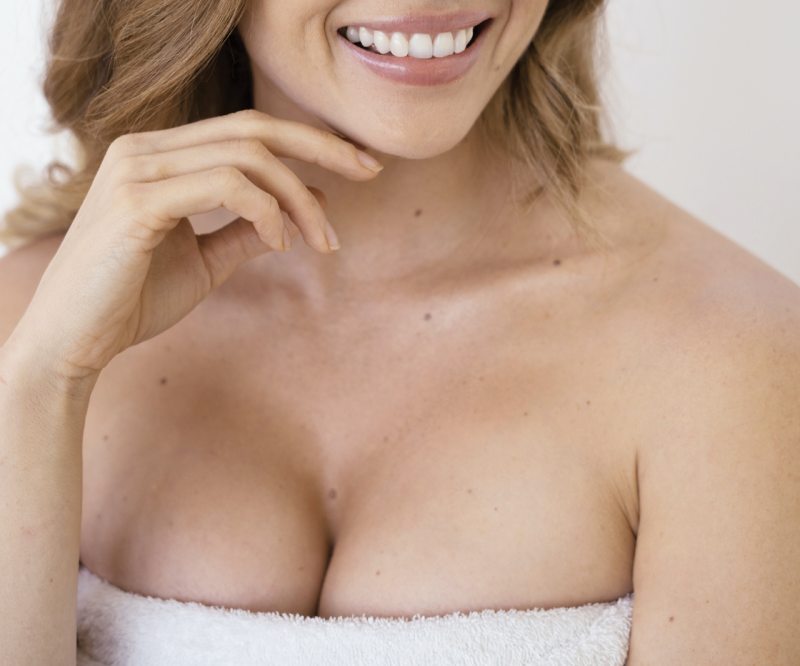 7. Helingen og tiden efter operationen
Der er altid en million milliard spørgsmål om denne fase, så hold dig endelig ikke tilbage. Spørg, hvor længe du bør holde fri fra arbejdet, træningscentret, bilkørsel – og sex! Om der er noget, du selv kan gøre for at fremskynde processen, og hvor ofte du bør booke opfølgende konsultationer. Det er heller ingen skade til at lufte muligheden for at etablere en åben kommunikationskanal (sms, e-mail?) til, når der dukker spørgsmål op hen ad vejen.
8. Ar
Nu om dage er der mulighed for at gøre indsnittene så små som overhovedet muligt og indsætte implantatet uden at beskadige det. Resultatet er knapt synlige ar og et super diskret resultat. Under operationen kaldes denne procedure Motiva MinimalScar®. Du kan også stille spørgsmål vedrørende cremer, som du kan bruge på dine ar, og hvad du kan forvente under helingsprocessen.
9. Verificering
I tråd med kvindefrigørelsen og retten til kontrol bør du spørge kirurgen om Qid® teknologi, som er en unik funktion, der giver dig mulighed for at verificere autenciteten af dine implantater og tage kontrol over dine egne data uden at skulle gå igennem en tredjepart.
10. Udskiftning af implantater
Sidst men ikke mindst skal du huske, at implantater ikke er livsvarende, så det kan være en god ide at spørge kirurgen, hvor længe du kan beholde de samme, og hvornår du bør begynde at overveje at få dem skiftet ud. Du har masser af tid, men det skader ikke at være lidt på forkant.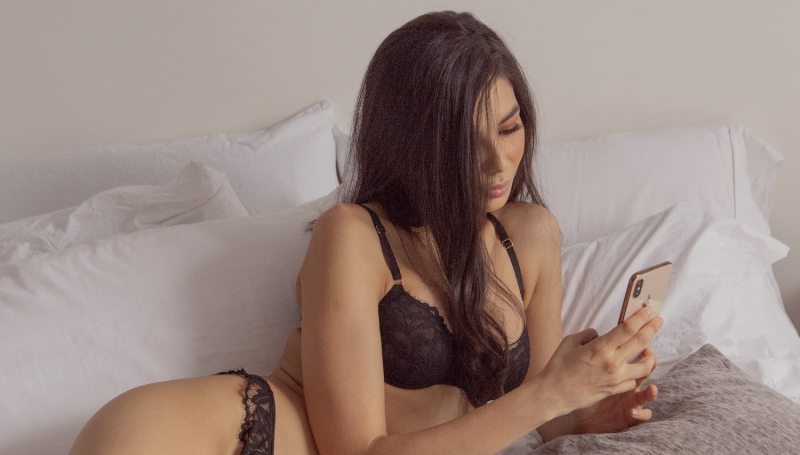 Du har måske allerede andre emner i tankerne, og det er super fint! Jo mere du spørger og taler med kirurgen om, desto bedre vil du blive i stand til at træffe kloge og velbegrundede beslutninger. Så find din yndlingsnotesbog frem (eller brug notatfunktionen i din telefon), og tag styringen af din BF.
Er du på udkig efter en Motiva® kirurg, der kan besvare alle dine spørgsmål og hjælpe dig tættere på dit drømmeresultat? Klik her!
---
*Indholdet heri er udelukkende til oplysnings- og uddannelsesformål og er ikke beregnet som medicinsk rådgivning eller som erstatning for en konsultation med en læge. Motiva Implants® er endnu ikke tilgængelige i USA og undergår kliniske undersøgelser i henhold til den amerikanske Food and Drug Administration (FDA)'s regler for undersøgelse af medicinsk udstyr.
Tags
Share this entry