De forskellige former for brystkirurgi
Der findes mange forskellige former for brystkirurgi, men for at gøre det hele lidt mindre overvældende og lidt lettere at overskue vil vi se nærmere på nogle af de forskellige typer, og hvad de betyder. Før vi dykker dybere ned i forskellene, vil vi gerne lige have på det rene, at det at få foretaget en brystoperation ikke nødvendigvis betyder, at man er hverken overfladisk eller forfængelig, så lad os bare skippe den stereotyp med det samme.
Okay, så kan vi gå i gang.
Som nævnt findes der forskellige former for brystkirurgi. Vi vil se nærmere på følgende typer: brystforstørrelse, mastopexi og brystrekonstruktion.
Brystforstørrelse (forstørrende mammoplastik)
Som navnet indikerer, er denne kategori fokuseret på at gøre brysterne større. Dette kan som regel gøres ved hjælp af fedtoverførsel, brystimplantater eller sågar en kombination. Inden for denne kategori findes der forskellige former for operationer:
Primær forstørrelse: Dette refererer til førstegangs-brystforstørrende indgreb med brystimplantater (den er til alle vores nye Motiva®-kvinder!)

Sekundær forstørrelse (rekonstruktionsoperation): Det betyder, at patienten allerede har brystimplantater og gerne vil have dem skiftet ud (mange kvinder vælger rekonstruktionskirurgi for at ændre implantatets størrelse, form eller brand, for at rette op på resultatet efter en komplikation eller bare som en sikkerhedsforanstaltning).

Designede operationer fra Motiva®: For at gøre oplevelsen ved brystforstørrelsen endnu bedre og skræddersy den til lige præcis dig har vi samarbejdet med dygtige plastikkirurger om at skabe en række eksklusive moderne indgreb til kvinder, der ønsker smukke, personligt tilpassede resultater.

Motiva MinimalScar®: Dette indgreb er 100 % unikt for Motiva® og opnås ved hjælp af de tre nøgleelementer – vores LED-sårhage, et indstikshylster og Ergonomix® implantater – der giver mulighed for at indsætte implantaterne via indsnit, der er halvt så store som ved traditionelle brystforstørrende operationer, hvilket giver smukke, knapt synlige ar.
MotivaHybrid®: Kan du huske, vi nævnte "fedtoverførsel, brystimplantater eller sågar en kombination"? Det her er den "kombination", vi talte om. Med MotivaHybrid® fjernes fedt fra andre dele af kroppen, hvorefter det filtreres og derefter anvendes til at fylde og forme dine bryster i kombination med mindre Motiva Implants®, hvilket giver et harmonisk og naturligt udseende resultat.
Det er vigtigt at være opmærksom på, at nogle af disse operationer kan kombineres, afhængigt af situationen og det overordnede mål. Nævn dem for din kirurg for at finde ud, hvad der er relevant for dig.
Mastopexi og mastopexi med autolog augmentation
Dette indgreb er almindeligt kendt som et brystløft, og det foregår ved, at man flytter brystvorten højere op og fjerner overflødig hud, som regel for at modvirke at brystet hænger. Denne operation går ikke i sig selv ind under forstørrelseskategorien. Men det er almindeligt, at kvinder kombinerer den med brystimplantater for at opnå det struttende ungdommelige look, de har ønsket sig, og dette kaldes mastopexi med autolog augmentation.
Brystrekonstruktion
Denne kategori omhandler de operationer, der fokuserer på genskabelse af brysterne efter vævstab eller -skader som følge af cancer, profylaktisk mastektomi eller en alvorlig brystanomali, der forhindre brystet i at udvikle sig normalt. På samme måde som brystforstørrelser kan brystrekonstruktion også opdeles i primære og sekundære (rekonstruktions-)operationer, afhængigt af om patienten allerede har fået foretaget et indgreb eller ej. Herudover findes der yderligere et par typer af rekonstruktion:
Implantatbaseret rekonstruktion: Helt enkelt anvender denne operationstype et brystimplantat til at genforme brysterne. Af og til inddeles dette indgreb i faser, hvor der anvendes en vævsudvider til gradvist at forberede brystet og skabe plads til indsættelse af det nye implantat.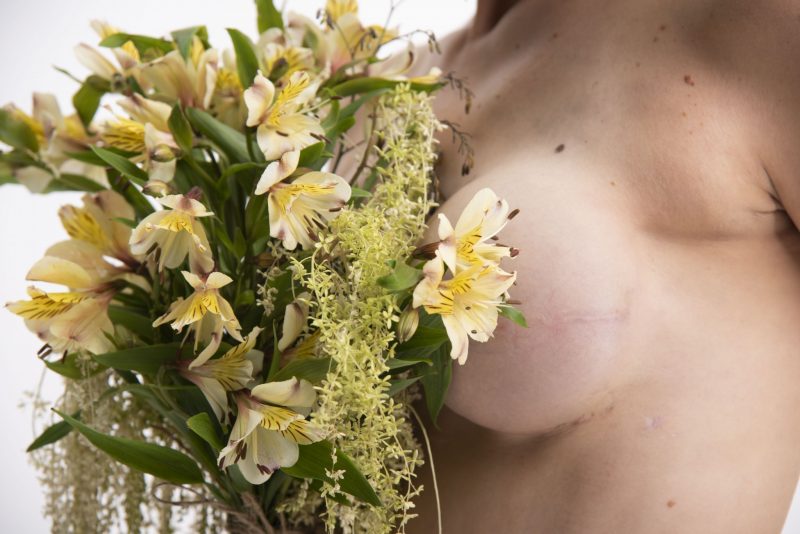 Autolog (flap-)rekonstruktion: Det betyder, at væv fra en anden del af kroppen overføres til brystområdet for at hjælpe med at forme brystet/brysterne. Dette indgreb kombineres af og til med brystimplantater.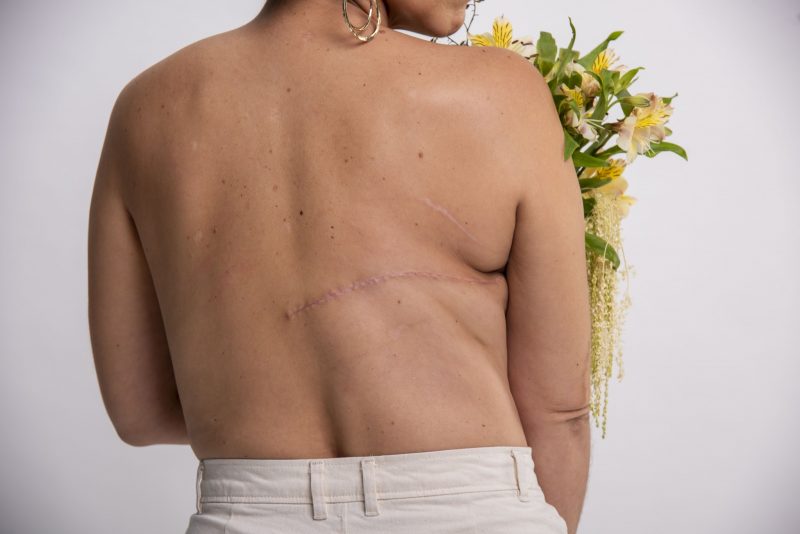 Hvis du er nysgerrig efter at vide, om du er en god kandidat, bør du sætte dig i forbindelse med en plastikkirurg med henblik på at aftale en konsultation og få et bedre indblik i din personlige situation. Få kontakt med en i dag via vores Motiva® klinikfinder.
---
*Indholdet heri er udelukkende til oplysnings- og uddannelsesformål og er ikke beregnet som medicinsk rådgivning eller som erstatning for en konsultation med en læge. Motiva Implants® er endnu ikke tilgængelige i USA og undergår kliniske undersøgelser i henhold til den amerikanske Food and Drug Administration (FDA)'s regler for undersøgelse af medicinsk udstyr.
Tags
Share this entry