ægte kvinde, rigtige resultater
Mariluz
"Jeg blev overbevist om at skifte [til Motiva®], fordi det gjorde ondt, når jeg trænede med de andre implantater. Jeg kunne ikke ligge på maven, da mit bryst føltes hårdt. Jeg har nu haft mine implantater fra Motiva® i et år, og det føles som om, de er en del af min krop. Jeg kan udføre enhver form for fysisk aktivitet, uden at de generer mig. Jeg kan ligge på maven, uden at de gør ondt, jeg har ingen gener overhovedet, og jeg er helt ærligt virkelig glad for resultatet."
Lisa
"Min oplevelse med Motiva er nogle gange svær at beskrive. Jeg har haft det bedste team omkring mig under indgrebet, og fra den første dag har mine Motiva føltes naturlige og som en del af mit daglige liv! Det føles som om, jeg altid har haft dem, og de minder mig dagligt om, at jeg traf den rigtige beslutning, da jeg valgte Motiva."
Maria
"Min kirurg anbefalede Motiva, fordi jeg ønskede fylde og et naturligt udseende. Jeg var klar over forskellen mellem Motiva og andre implantater og blev overbevist om, at Motiva var det rette valg for mig. Jeg havde ingen bryster tilbage efter at have ammet mine børn, og jeg var ked af mine brysters udseende, da jeg ikke følte mig feminin.
Jeg ventede ca. 2 måneder, før jeg fik udført indgrebet. Jeg har haft en fantastisk helingsperiode efter operationen. Efter ca. 14 dage begyndte jeg at arbejde igen. Efter en måned begyndte jeg langsomt at træne igen. Cirka et halvt år efter fandt jeg Motivas konto på Instagram, og jeg er vild med deres nyheder og inspirationen fra andre kvinders forløb med Motiva.
Jeg havde fulgt Motiva i noget tid og fik lyst til også at fortælle om mit forløb. Jeg håber, at jeg kan hjælpe andre i deres beslutning. Jeg har større selvtillid, er gladere for min krop, og jeg føler mig feminin."
Zoe
"Jeg begyndte mit forløb med Motiva den 16. oktober 2018, hvor jeg fik udført et revisionsindgreb for et drejet implantat. Det var virkelig hårdt for mig følelsesmæssigt. Min kirurg besluttede, at Motiva ville være det bedste valg ved fremtidige indgreb på grund af implantaternes progressive gelé, som ser ud som og bevæger sig som naturligt brystvæv. Og jeg kan love jer for, at det var den rette beslutning. Indgrebet har bogstaveligt talt ændret mit liv. Jeg har fået en ny form for selvtillid, som jeg aldrig har haft før! Jeg føler mig mere sikker omkring min krop og mindre flov, men det vigtigste er, at jeg føler mig som kvinde! Motiva har givet mig noget, som jeg ikke tror, noget andet implantat på markedet kunne give mig. Jeg elsker at se folks reaktion, når jeg fortæller dem, at jeg har fået udført en brystforstørrelse: "Man kan slet ikke se det, de ser så naturlige ud!" Ja, det er forskellen ved Motiva! Tak, Motiva, jeg er ovenud stolt over at være en Motiva-pige!!"
Fabiola
"Jeg havde i flere år drømt om at få udført en brystforstørrelse. Drømmen indebar både en økonomisk belastning og lidt frygt, hvilket gjorde det vigtigt for mig at få det gjort på en ansvarlig måde.
Hemmeligheden bag et smukt resultat er at finde det bedste implantat, den bedste kirurg, og ikke mindst at følge alle de instruktioner, man får før og efter indgrebet. Personligt havde jeg en fin helingsproces uden smerter, og jeg kom hurtigt tilbage til min daglige rutine.
Til dags dato har jeg haft mine implantater fra Motiva® i et år og fire måneder, og det er en af mine bedste beslutninger. Jeg er nu mere sikker på mig selv, jeg har det bedre, og jeg er glad for mit resultat. Hvis dette også er din drøm, synes jeg, at du skal gå efter den!"
Juliana
"Det var den 23. december, lillejuleaften, hvor jeg blev ringet op af min læge. De have tjekket biopsien igen og igen, hvorefter han fortalte mig den dårlige nyhed: Jeg havde kræft. Jeg brød grædende sammen.
Jeg sagde til kirurgen: "Jeg vil ikke have noget i mig, så jeg skal igennem det her igen, så lad os få det overstået." Min kirurg udførte både mastektomien og rekonstruktionen ved samme indgreb. Det var en lang operation, men da det var overstået, og jeg kiggede ned, så jeg, at jeg så ud, som jeg havde gjort før. Det var som at få løftet en vægt fra mine skuldre, og jeg følte mig enormt lettet.
Motiva har givet mig mit liv tilbage. De har givet mig min krop tilbage. Jeg vil gerne fortælle andre kvinder, at selvom denne frygtelige sygdom skulle ramme dig, kan du vælge at få udført en rekonstruktion og vende tilbage som den samme person, du var før kræften."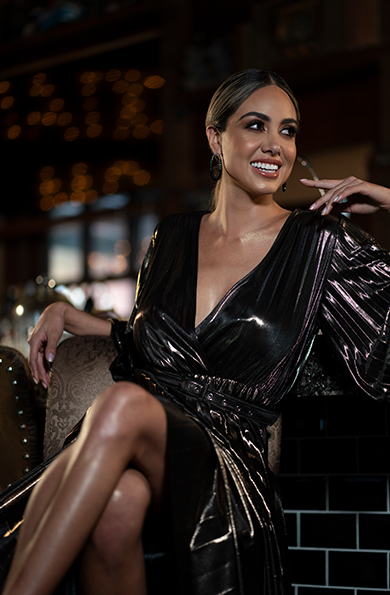 Eliana
"Jeg havde haft brystimplantater i mange år og besluttede at udskifte dem med implantater fra Motiva. Umiddelbart efter min operation kunne jeg mærke forskellen, jeg havde mere følelse, og de var blødere og mere naturlige. Jeg skulle have gjort det noget før!"
Claudia
"Efter mange måneders søgning fandt jeg endelig dr. M, en helt speciel kvinde og kirurg. Jeg vidste med det samme, at hun skulle være min kirurg! Hun anbefalede mig at få implantater fra Motiva, de blødeste og smukkeste implantater, jeg har set i mit liv! Hun valgte Motiva Ergonomix 450cc med fuld projicering, og de er mildest talt perfekte. Mine bryster er så glatte og bløde, og de føles præcis som rigtige bryster! Jeg er så glad for min beslutning, min kirurg er et geni, og implantaterne fra Motiva er de bedste på markedet. Jeg er så taknemmelig for min læge og for Motiva, for nu er jeg meget mere selvsikker og glad! Min oplevelse var fantastisk: et minimum af smerter, usynlige ar, super bløde, ungdommelige bryster... Jeg kan ikke bede om mere! Nu føler jeg mig som en filmstjerne. Jeg ved, at jeg var smuk før, men nu kan intet stoppe mig. Mange tak, Motiva, for at give mig selvtilliden til at være den bedste version af mig selv ❤"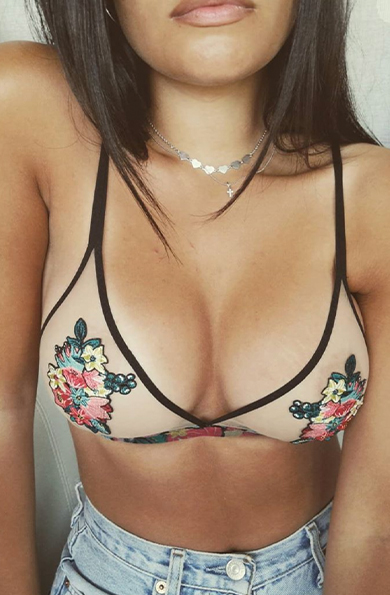 ANSVARSFRASKRIVELSE:
De udsagn, erklæringer og meninger, som gives her, er hver persons eget ansvar. Resultaterne varierer og er muligvis ikke repræsentative for andres erfaringer. Disse udsagn er givet frivilligt, uden forudsætning af betaling, gratis produkter, tjenester eller andre fordele i bytte for erklæringerne. Udsagnene er repræsentative for patienternes oplevelser, men de specifikke resultater og oplevelser er unikke og individuelle for hver patient.