Environment
We respect our planet and all its inhabitants
All our actions are driven by the respect we have for our planet and all its inhabitants. We believe that in order to be the best, we must work in harmony with nature. All our products and actions seek to positively impact not only women's health, but the environment as well..
We are carbon neutral
In May 2019, our headquarters and manufacturing plants were certified as Carbon Neutral.
We've achieved this through a combination of efforts aimed to reduce our carbon footprint, such as the use of a more efficient lighting system for our facilities, solar panels and energy storage systems to power our operations, ice banks, and a special air conditioning system.
With the implementation of these actions, we were able to reduce our carbon footprint by around 16.9%, which represents an equivalent of 244 one-way flights from Paris to New York. Additionally, we have acted to compensate for our emissions by contributing to the protection of 6.8ha of forests in the northern areas of Costa Rica.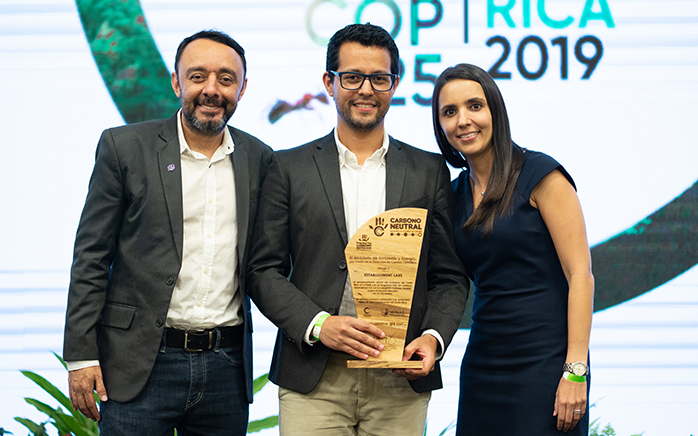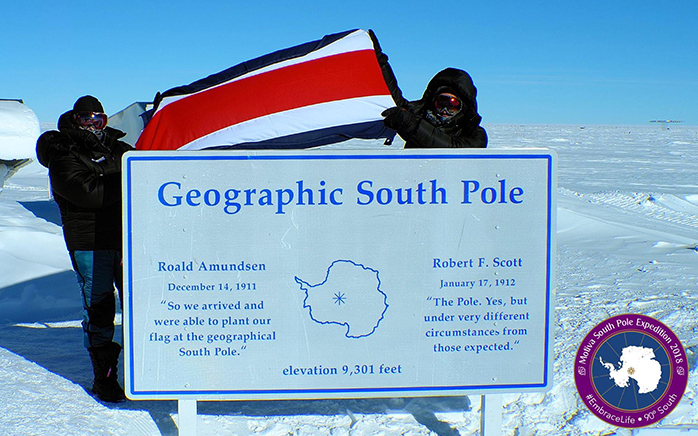 Embrace Life Expedition 2018 – South Pole
To commemorate 10 years of journey and exploration we are embarking a trip to embrace life and inspire others to do the same.
Sometimes when you are planning to go north you end up discovering south.
To Explore Ones Limits
At Establishment Labs we started our own journey into the unknown. We made choices a decade ago and those choices have transform our industry.
We are embarking a journey of exploration, a time to reflect what we have to do to continue that transformation and fulfilling our purpose of bringing health and wellbeing to women for the next 10 years.
Embrace life its about inspiring people to do their best, know their limits but to search for them.
Environmental volunteering activity
As part of our environmental goals, we wanted to share our commitment to sustainable development and the environment with our employees. Therefore, on September 6th, we organized a volunteering activity in which 22 volunteers from our headquarters joined efforts to clean a beach.
We collected 350 kg of solid waste materials from Guacalillo Beach, located in Puntarenas, Costa Rica and the activity was performed in alliance with the Volunteers Association for Service in Protected Areas (ASVO) and the local government.
Our strategic alliances
For many years, we have developed strategic alliances with the Magical Trees and Las Pumas foundations, not just to positively impact Costa Rican flora and fauna, but also to raise awareness among our stakeholders of the importance of protecting the forests and wildlife surrounding us.
We have maintained a close relationship with both organizations, supporting them with periodic donations to extend the scope and impact of their initiatives. As a company, we believe in respecting the planet and all its inhabitants.
This belief in safeguarding our environment aligns with our corporate values to promote women's health and well-being.
Women's Empowerment
We drive women's empowerment
To positively impact the world and feel truly empowered, we all need to live our lives to the fullest. This is why we encourage all women to seek the best version of themselves, whatever that may be to them. We want to inspire them to overcome their fears and live their passions daily.
Driving women's empowerment
We believe not just in women's health, but in their overall well-being, which is why we create spaces to further this objective. Our Beauty Boss sessions were created to build a community of women who support each other in fulfilling their professional and personal goals.
We first implemented the Beauty Boss sessions in our medical and commercial events, and last year, we extended the scope of this initiative to our own female employees. In just the last two years, we have organized more than 10 international Beauty Boss sessions across the world.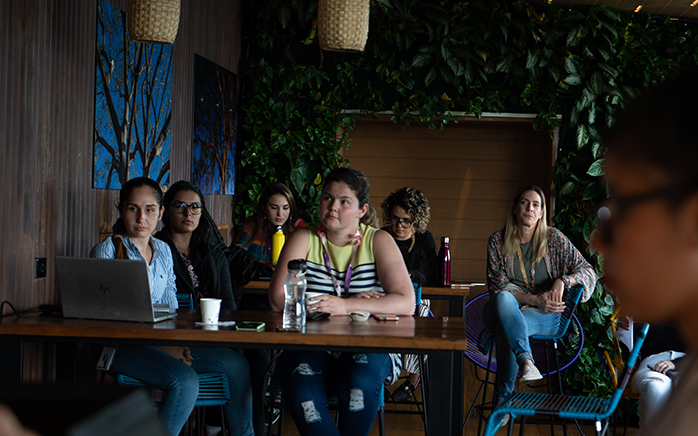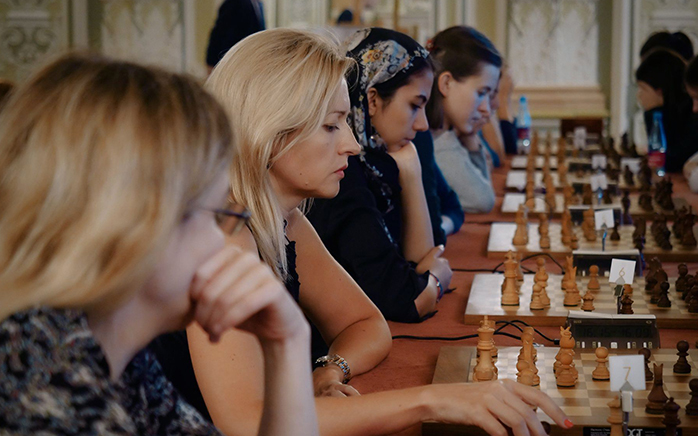 Motiva® Chess Tournament
Every year we join some of the best chess players in the world at the magnificent city of Saint Petersburg for a tournament that showcases intellectual skills, formidable strategy, mental and physical strength - all at high speed.
The first stop of our journey took place in St. Petersburg, Russia with the hosting of a Women's only Chess Tournament, The event took place at the iconic Yusopov Palace on Saturday June 10th, 2017, hosted by Olga Styazhkina (WGM) along with her young daughter, Anna Styazhkina (WIM)
With an all professional line-up of the top ranked female players in speed chess from the international chess federation (FIDE) we held the third edition of the #MotivaCheckmate Tournament.
Motiva Imagine Ladies Polo Cup 2017
On August 2017, we had the honor to sponsored a 3-day unique event: The annual Ladies Polo Cup, paying homage to the greatest female polo player in history the late Mrs. Sunny Hale.
Sunny Hale​ (1968 – 2017​)
On 2017 the Ladies Polo Cup payed tribute to Sunset "Sunny " Hale the first female Polo Player in America and the first woman in history to win the US Open Polo Championships. Who passed away in February of that same year, at age 48 due to complications from breast cancer. ​
We could not imagine a better empowered woman to represent the Ladies tournament and the true meaning of Embrace Life. What a better occasion to sponsor this event than to pay homage to one of the world's greatest women's polo player!​
We will remember Sunny Hale through the years, as she helped to break down boundaries for women who wished to live their passion, by creating the Women's Championship Tournament. Her mother, Sue Sally Hale, also played Polo in the 1950s but had to disguise herself as a man to do it. ​
"Follow your dreams and always keep them in your sight. Do it. You are here for a reason and the seed that is planted within you is your greatest gift. It is what makes you unique and will be your guide. It is up to you to find it and bring it to life. Do it, mean it and enjoy the journey." – Sunny Hale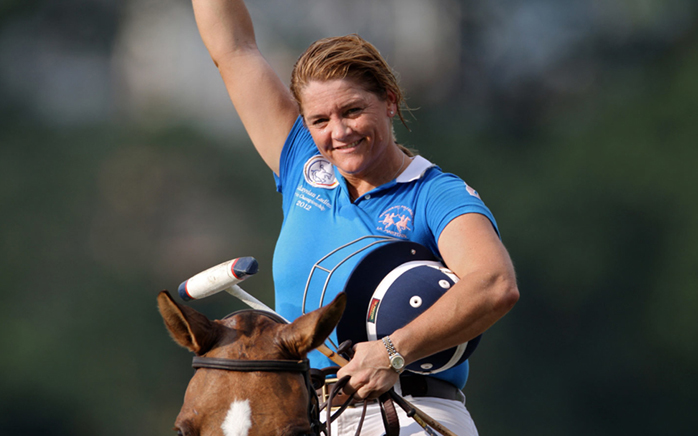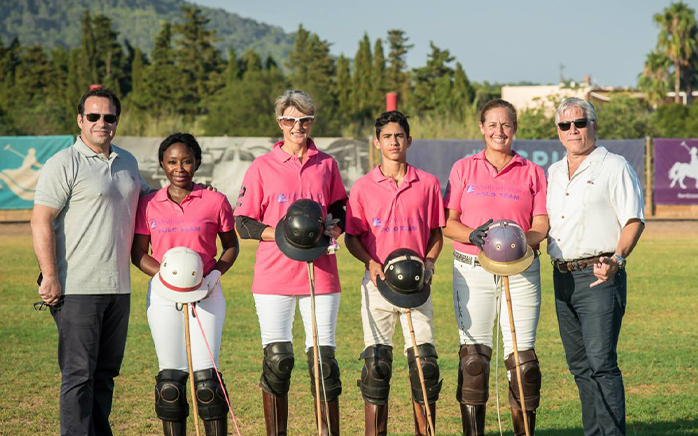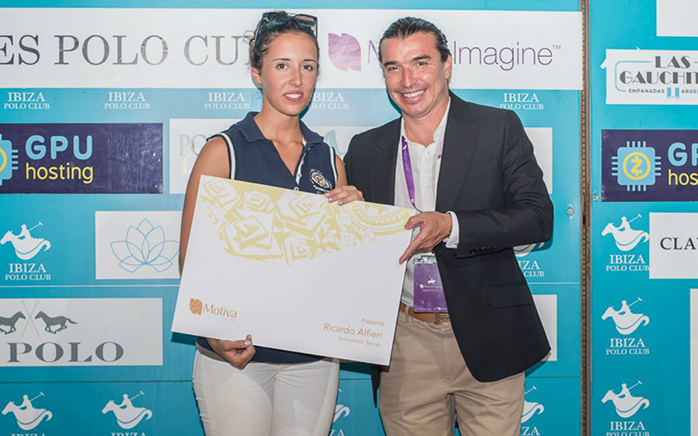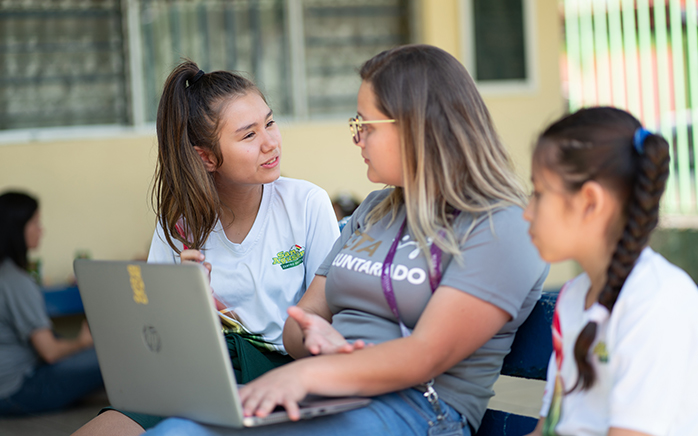 Supporting girls in STEM
We are a women's health company and drive women's empowerment. We believe in future generations and in sharing our purpose with them in order to promote a better future for all.
For this reason, and in alliance with the Inspiring Girls Foundation, we hosted a volunteering activity in February 2019 to promote STEM careers among girls. Nine female volunteers participated in the activity as positive role models and spent the morning with 23 girls.
Women's Health & Well-Being
We are a women's health company
We believe in women's health and their well-being. We want all women to enjoy life and find their personal balance between body and mind. This is our purpose. We are constantly looking for new ways to use our purpose to empower all women, so we collectively be the best versions of ourselves and push the world forward.
Tackle Breast Cancer Rugby Cup 2018
We commemorate International Day against Breast Cancer celebrating the union of Motiva Implants® with the Costa Rica Rugby Federation and Foundation Anna Gabriela Ross to create awareness and promote the prevention of this disease, trying to get more and more women to have access to controls, diagnoses, prompt and effective treatments. ​
Ratifying that for Motiva Implants® the health and safety of women is the center of our ideals, our CEO and founder, Juan José Chacón-Quirós presented a donation of 10 million colones to the Anna Gabriela Ross Foundation on behalf of the Establishment Labs family.​​
The Foundation Dra. Anna Gabriela Ross is a non-governmental non-profit organization dedicated to the integral improvement of the cancer situation in Costa Rica. ​
It leads a collaborative process that generates knowledge, which strengthens civil associations, communities, families and individuals that promote solidarity actions against cancer.​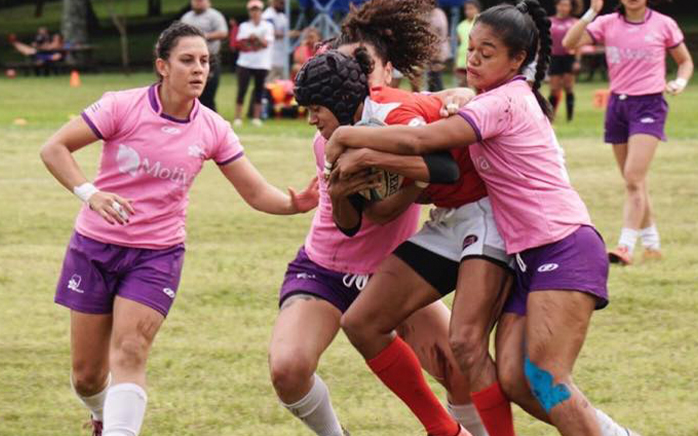 Breast cancer and breast reconstruction initiatives
We know every breast cancer journey is different and we stand by each woman to tell her that hers is important to us – whether it's prevention, detection, the battle, survival, or simply moving forward. We are their partners.
Hand in hand with breast cancer survivors, we organized activities such as tree planting at our headquarters as a symbol of remembrance and celebration of the growth that comes in the fight against adversities.
We also engaged in communications and social media campaigns to promote useful health tips and breast self-examination for the prevention and early detection of breast cancer, as well as organized informative discussions and breast ultrasounds for our employees.
In October 2019, we implemented a breast reconstruction initiative to support 35 women in Brazil who survived breast cancer and needed reconstructive surgery. To provide these women with access to the care they needed, we worked in alliance with surgeons and donated all the required breast implants.
We are very proud to be part of initiatives that aim to improve the well-being and health of women. This is the essence of our products and solutions, and of our purpose.